La Farge Truck Center
1-608-625-4285 | 1-800-448-7966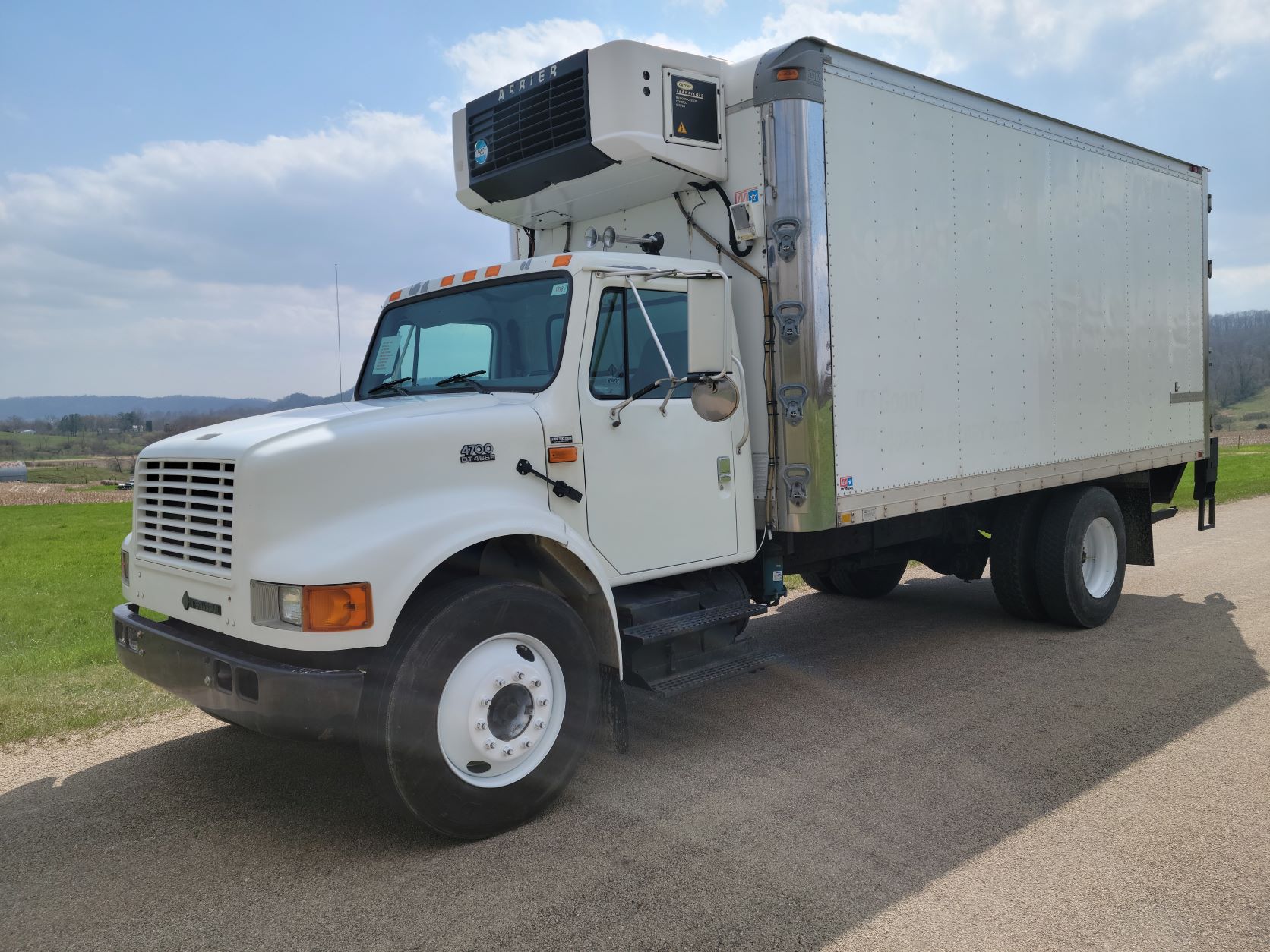 VIN: 1HTSCAAL52H409696
Engine: DT466
Transmission: 6 Speed Manual
Horse Power: 215
Suspension: Spring
Color: White
Brakes: Air
Condition Of Brakes: Good
Wheel Base: 236
Front Axle Weight: 8000
Front Axle Make: Spicer
Rear Axle Weight: 17,500
Rear Axle Make: 17,500
Rear Axle Ratio: 3.91
Front Tire Size: 11R22.5
Front Tire Condition: Good
Rear Tire Size: 11R22.5
Rear Tire Condition: Good
Special Features: Reefer. 18' Insulated box with Aluminum Floor. Waltco Lift Gate. Air Conditioned.
Additional Data: New painted rims. Will remove box and lift. Cab and chassis only, $21,000.
Comments: Starts good. Runs, shifts and drives well.