La Farge Truck Center
1-608-625-4285 | 1-800-448-7966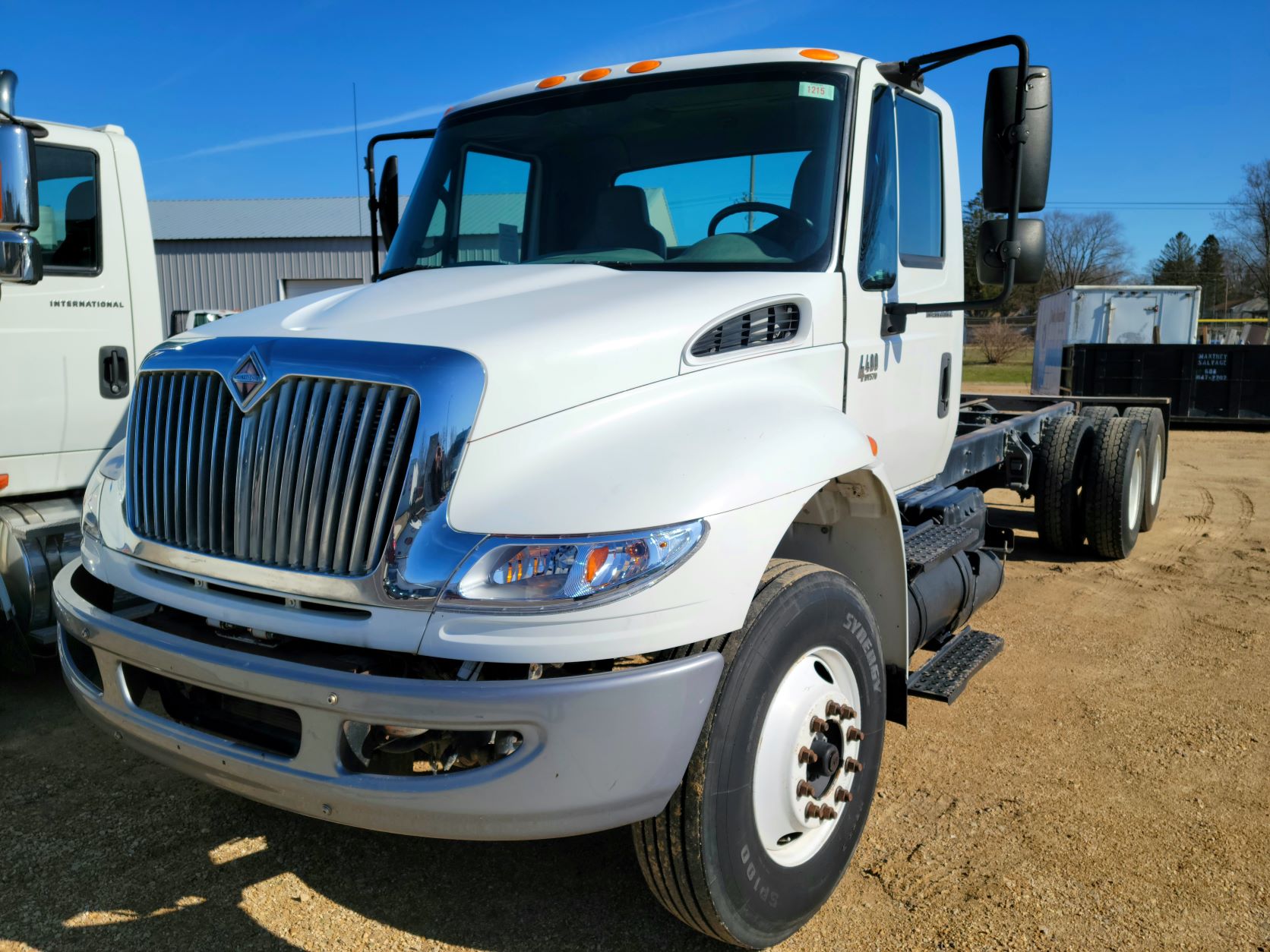 VIN: 1HTMSAZR76H228495
Engine: DT570
Transmission: 10 Speed with air shift
Horse Power: 310
Suspension: Spring
Color: White
Brakes: Air
Condition Of Brakes: Good
Wheel Base: 254"
Front Axle Weight: 14,000 lb.
Front Axle Make: Int'l
Rear Axle Weight: 40,000 lb
Rear Axle Make: 40,000 lb
Rear Axle Ratio: 4.88
Front Tire Size: 11R22.5
Front Tire Condition: Good
Rear Tire Size: 11R22.5
Rear Tire Condition: Good
Special Features: Clean Southern Truck. Locking differential in rear-rear axle. Power divider.
Additional Data: New bumper.
Recent Repairs: Rebuilt transmission and new clutch.