La Farge Truck Center
1-608-625-4285 | 1-800-448-7966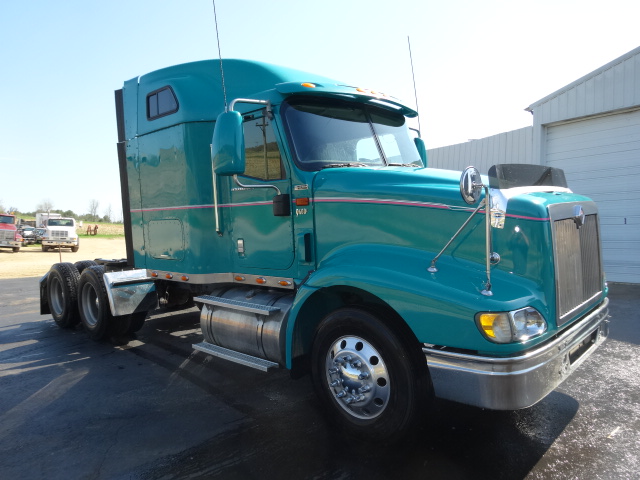 VIN: 2HSCNAHR55C177822
Engine: Cummins ISM
Transmission: Fuller 10 Speed W/OD
Horse Power: 425
Suspension: Air ride
Color: Teal
Brakes: Air
Condition Of Brakes: Good
Wheel Base: 209"
Front Axle Weight: 12,000 lb.
Front Axle Make: Meritor
Rear Axle Weight: 40,000
Rear Axle Make: 40,000
Rear Axle Ratio: 3:73
Front Tire Size: 11R 22.5
Front Tire Condition: 80%
Rear Tire Size: 11R 22.5
Rear Tire Condition: 70%
Special Features: 51" High Rise Sleeper
Additional Data: Twin 100 Gal. Alum Fuel Tanks. Air cond. Power, Heated Mirrors. Jake brake. Sunshade.
Recent Repairs: New ECM 10K Miles ago. EGR replaced. New clutch at 340K miles. New muffler and stack. New paint from stripe down. Full Service.